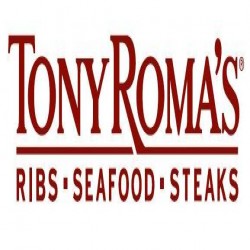 Tony's Asian Salads
Fresh chopped Asian greens, diced red peppers, Thai chili sauce, cilantro, fried wonton noodles and sesame seeds. Served with our Pan Asian dressing and your choice of grilled chicken, crispy chicken,
Fire Kissed Peach & Southern Chicken Salad
Southern-style chicken strips, hand-breaded to order and sweet grilled peaches piled atop fresh greens. Loaded with sweet-glazed pecans, Bleu cheese crumbles and red onion relish. Drizzled with tangy
Caesar Salad
Romaine lettuce tossed in caesar dressing and topped with shaved Asiago cheese and croutons. Calories 214 (with no protein) With Grilled Chicken - Calories 350 With Grilled Salmon - 558 With Grilled
Classic Bleu Cheese Wedge Chop
Chopped iceberg lettuce with red wine vinaigrette, Bleu cheese dressing, Bleu cheese crumbles, tomato pesto, bacon and red onions.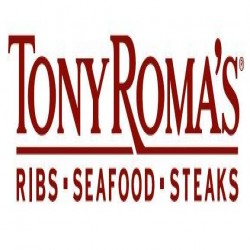 Roma's Dinner Salads
Mixed greens, Roma tomato wedges, shaved Asiago cheese, croutons and red onion rings with your choice of dressing.