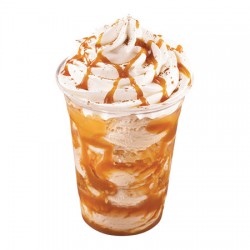 Bananas Foster
Get decadent with fresh vanilla ice cream in between layers of cinnamon, caramel and bananas. It's then topped with whipped cream and a caramel drizzle.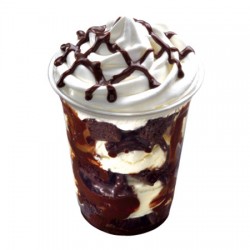 Fudge Brownie
Taste the luscious flavors of our premium vanilla ice cream layered with rich brownie pieces and hot fudge. We then top it with our creamy whipped cream and chocolate drizzle.
Heath® Bar
If you love the chocolaty toffee taste of heath you'll love how we pair it with layers of our fresh vanilla ice cream and caramel. We then add whipped cream and caramel drizzle to top off the master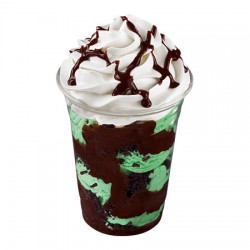 Mint Chocolate Chip
Delve into a refreshing on-the-go treat with layers of fresh mint ice cream, chocolate crunch and hot fudge. A topping of whipped cream and chocolate drizzle make this treat extra decadent.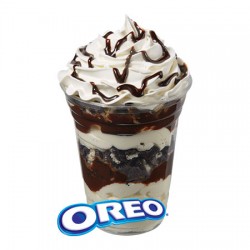 OREO®
Plunge your spoon into layers of fresh vanilla ice cream, OREO® crumbles and hot fudge. With a topping of whipped cream and chocolate drizzle, it's the ultimate cookies and cream treat.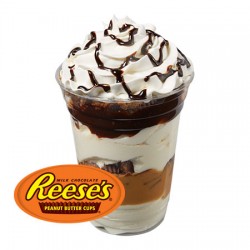 Reese's®Peanut Butter Cup
Mix your favorite peanut and chocolate candy with layers of your favorite fresh ice cream, peanut butter topping and chocolate fudge. It's then covered with whipped cream and fudge drizzle.
Strawberry Shortcake
Get a summer fresh treat all year with layers of vanilla, strawberries, pound cake, whipped cream and strawberry puree. It's fun for all your taste buds.